Holy Cross named "Neighborhood of the Month"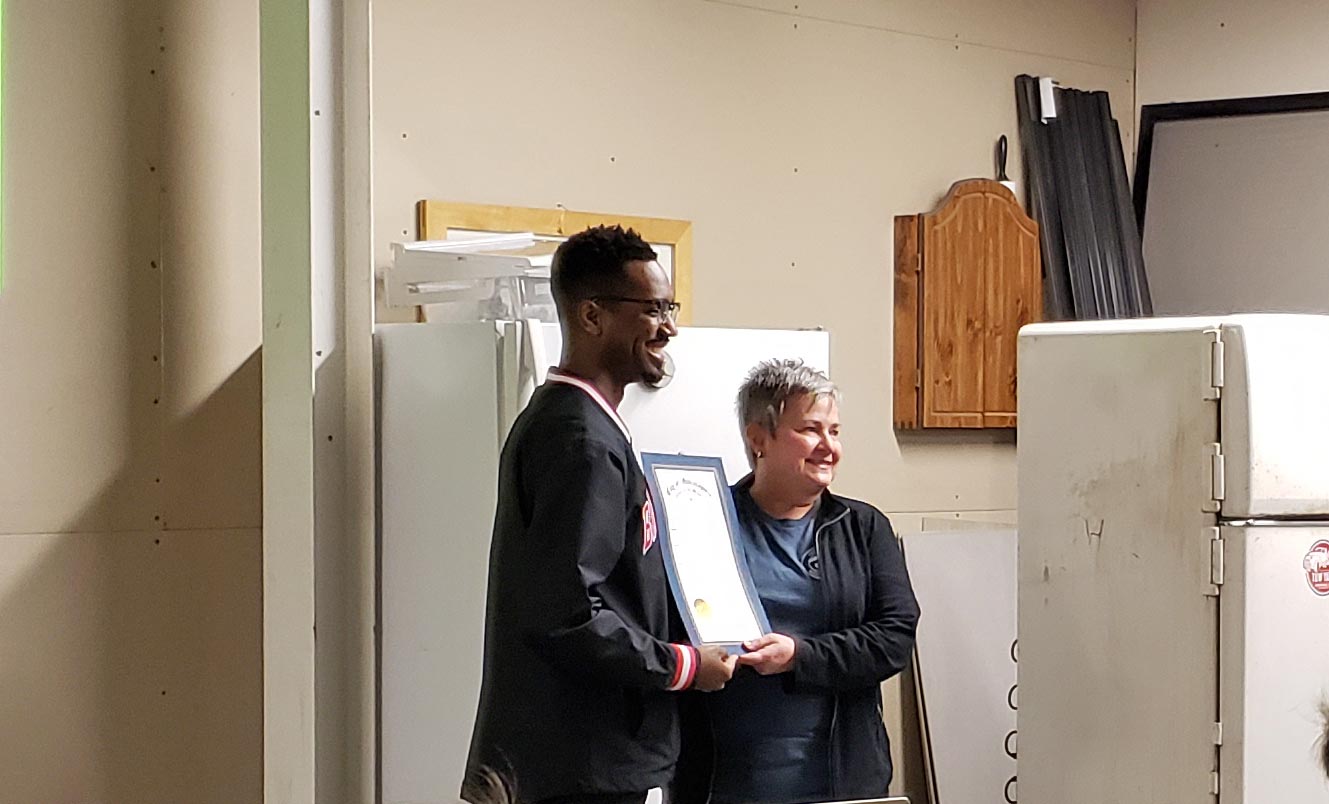 credit: Indy.gov
Holy Cross Neighborhood was honored to be named the city's Neighborhood of the Month by Mayor Joe Hogsett for December 2019.
According to the city's website, the Neighborhood of the Month program "highlights Indianapolis neighborhood initiatives, recognizes outstanding community engagement, and uplifts investments in the area."
The Holy Cross neighborhood was recognized by the city as one of the earliest settlements in Indianapolis. George Pogue built a cabin among the Delaware tribe of native people on Pogue's Run Creek (along what would become Michigan Street) in the early 1800s.
The modern name of the neighborhood comes from the Holy Cross Catholic Church and School on the south-eastern side of the neighborhood and carries on even after the church closed in 2015.
The end of the 20th century signaled the start of a boom time for the neighborhood. People saw the benefits of returning to the city center while still maintaining a tight-knit neighborhood feel. Empty lots were redeveloped and existing homes were revitalized. Into the 2020s, the neighborhood is tempering new construction with maintaining the integrity of the early 1900s homes and the diversity of the citizenry, supporting long-time residents and welcoming new neighbors.
Mayor Joe Hogsett says that "Holy Cross has positioned itself to be the ideal neighborhood for public and private investments and has been amicable to steady change for the betterment of their community. That is why I am naming Holy Cross as Neighborhood of the Month for December."
In the last decade, Holy Cross has thrived with industry, public art, breweries, and restaurants. Ball State University has even added an Architecture and Planning campus along the south end of the neighborhood in the former Angie's List grounds.
Our City Councilman, Zach Adamson says "Holy Cross has become a destination for residents across Indianapolis to enjoy a great meal, art, culture and business development. I thank Mayor Hogsett for recognizing the hard work that has taken place in this historic District 17 neighborhood."